Pike River Royal Commission Report Presented to the Governor General
MEDIA ADVISORY, 30 October 2012
The Royal Commission on the Pike River Coal Mine Tragedy has presented its report to the Governor General, Lt Gen Rt Hon Sir Jerry Mateparae.
The commission has reported on what happened at the Pike River mining disaster, in which 29 men lost their lives, and what should be done to prevent future tragedies.
Commission Chairperson Graham Panckhurst said the public release of the report is a matter for the Government and the commission will not be making any public comment.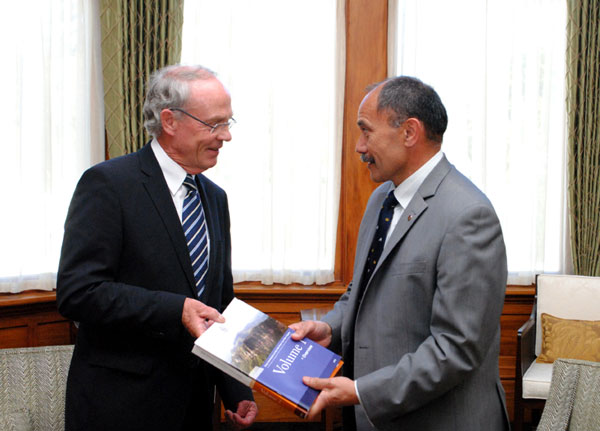 Above: Commission Chairperson Justice Graham Panckhurst hands over the report to the Governor General.
Anna Hughes
Senior Communications Advisor
Pike River Royal Commission
Phone: 0064 27 28 28 827