About the Pike River Royal Commission
On 29 November 2010 the Government announced the establishment of a Royal Commission on the Pike River Coal Mine Tragedy.
The Royal Commission has broad terms of reference. It will seek to:
Establish what happened at the Pike River Mine and why
Identify what can be done to avoid future tragedies
Consideration can be given to any other matters that come to the Commission's notice in the course of its inquiries and which it considers should be investigated.
The Commission will report back when its inquiries and deliberations are completed. It is to report no later than 28 September 2012.
About the Commissioners
The Royal Commission members are:
Justice Graham Panckhurst (Chair)
Stewart Bell
David Henry.
Hon Justice Graham Panckhurst (Chair)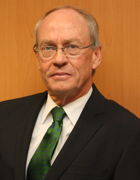 Hon Justice Graham Panckhurst is a senior High Court Judge based in Christchurch since his appointment in 1996. The Judge's judicial experience extends to all aspects of the High Court's work and has included his presiding over a number of high-profile trials.
He has a wealth of legal experience, having been the Crown Solicitor for Canterbury and the West Coast from 1985-1992, before practicing as a barrister and becoming a QC in 1994. Justice Panckhurst is also a West Coaster by birth, and has both acted in and presided over cases heard in Greymouth over many years.
Stewart Bell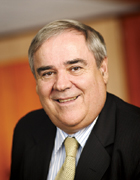 Stewart Bell, from Australia, is Commissioner for Mine Safety and Health for Queensland and Deputy Director-General of the Safety and Health Division of the Queensland Department of Employment, Economic Development, and Innovation, which includes the Coal and Metalliferous Mines, Explosives and Petroleum and Gas Inspectorates and the Safety in Mines Testing and Research Station (Simtars). He is also responsible for the regulation of the mining, explosives and petroleum and gas industries and the strategic research agenda for Simtars.
Mr Bell has been responsible for the reorganisation of the Mines Inspectorates to improve sustainability and to broaden the skill base to reflect the changing face of the mining industry in Australia. He has also overseen the growth of Simtars' scientific services function and was responsible for the initial concept design of a number of mine gas monitoring systems now in use in Australia, China, India, New Zealand, and the United States.
Mr Bell has over 25 years experience in all aspects of mine safety, and has published widely on health and safety in mines. He also has international work experience in several countries, including India, China, New Zealand and Australia.
David Henry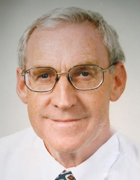 David Henry was the Commissioner of Inland Revenue and, most recently, the Chief Executive and Commissioner of the Electoral Commission.
He has broad experience, analytical expertise and a long involvement in organisational strategy and managing change.
He has also had responsibility for implementing a range of reviews and missions in the government sector in New Zealand and overseas. Mr Henry became a Companion of the New Zealand Order of Merit in 1999.
Background
Royal Commissions are reserved for matters of very significant public interest, such as the Pike River Coal Mine tragedy. A Commission of Inquiry is charged with inquiring into matters raised by its terms of reference and reporting to the Government.
There are four stages to the Pike River Royal Commission's inquiries:
Phase One: Context – The New Zealand regulatory environment, the interaction of mining law and other law in New Zealand and the resourcing and implementation of mining law in New Zealand. It also covers the geography, conception, approval, design and development of the mine.
Phase Two: Search and Rescue – The cause of the loss of life, the search, rescue and recovery operations
Phase Three: What happened at Pike River – The cause of the explosions. Pike River Coal Limited's operational and management practices. Regulatory oversight.
Phase Four: Policy Aspects – The comparison between New Zealand and selected countries in relation to mining regulation and practice, their interaction with environmental, conservation and other legal requirements and the resourcing for, and administration and implementation of, mining law and practice.
The Commission has prepared a list of issues to help guide its inquiries. This identifies the main issues the Commission considers it will need to evaluate to address its terms of reference.
The Royal Commission is based in Wellington. Royal Commission hearings will be held in Greymouth.
Questions and Answers about the Commission
Personnel supporting the Commission
Executive Director
Vanessa Johnson
Counsel Assisting
Kerryn Beaton
Simon Mount
James Wilding